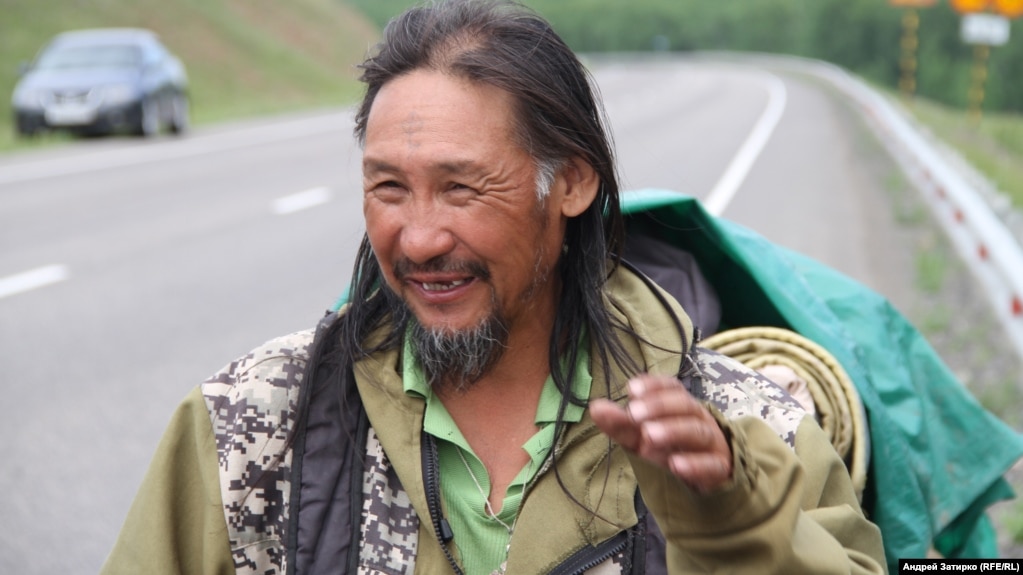 "Gabyshev was found "mentally unfit" during a court hearing where he had been accused of committing a "violent act against a police officer" as he was being taken forcibly from his home to a psychiatric clinic in late January.
The decision to confine Gabyshev for forced psychiatric treatment was challenged by his lawyers and supporters, who say it was an attempt to silence dissent."
Quoted from Radio Free Europe Radio Liberty (RFERL), For Full Article Please Click Here
---
I have been following Shaman Gabyshev's Story since it first began a coupe of years ago. At first I found his resolve bold and intriguing. I must admit I never thought the authorities would find him threatening though. How this story has developed exorbitantly demonstrates how one humble man can amass great fear in a massive system.
Shamanism addresses this in one of its main principles: "Prey vs Predator". Where prey (animals like cows, sheep, chickens, etc) seek strength and safety in masses (things like corporations, governments, associations, unions, etc). Predators tend to work alone at their peril, internally propulsed by the unstoppable purity of their nature. You, by the way, can choose to be either "prey" or "predator" at any time in any circumstance of your life.
I am sure the experiences Shaman Gabyshev is going through are not comfortable, yet Shamans can shape shift and I wouldn't be surprised if he's doing this right now. As one of our Andean Prayers go: "May lessons learned in this endeavor vastly Bless all Souls involved"
For more information on this topic or to book Shamanic Services or Training, please contact me: Flavio@HealerShaman.com